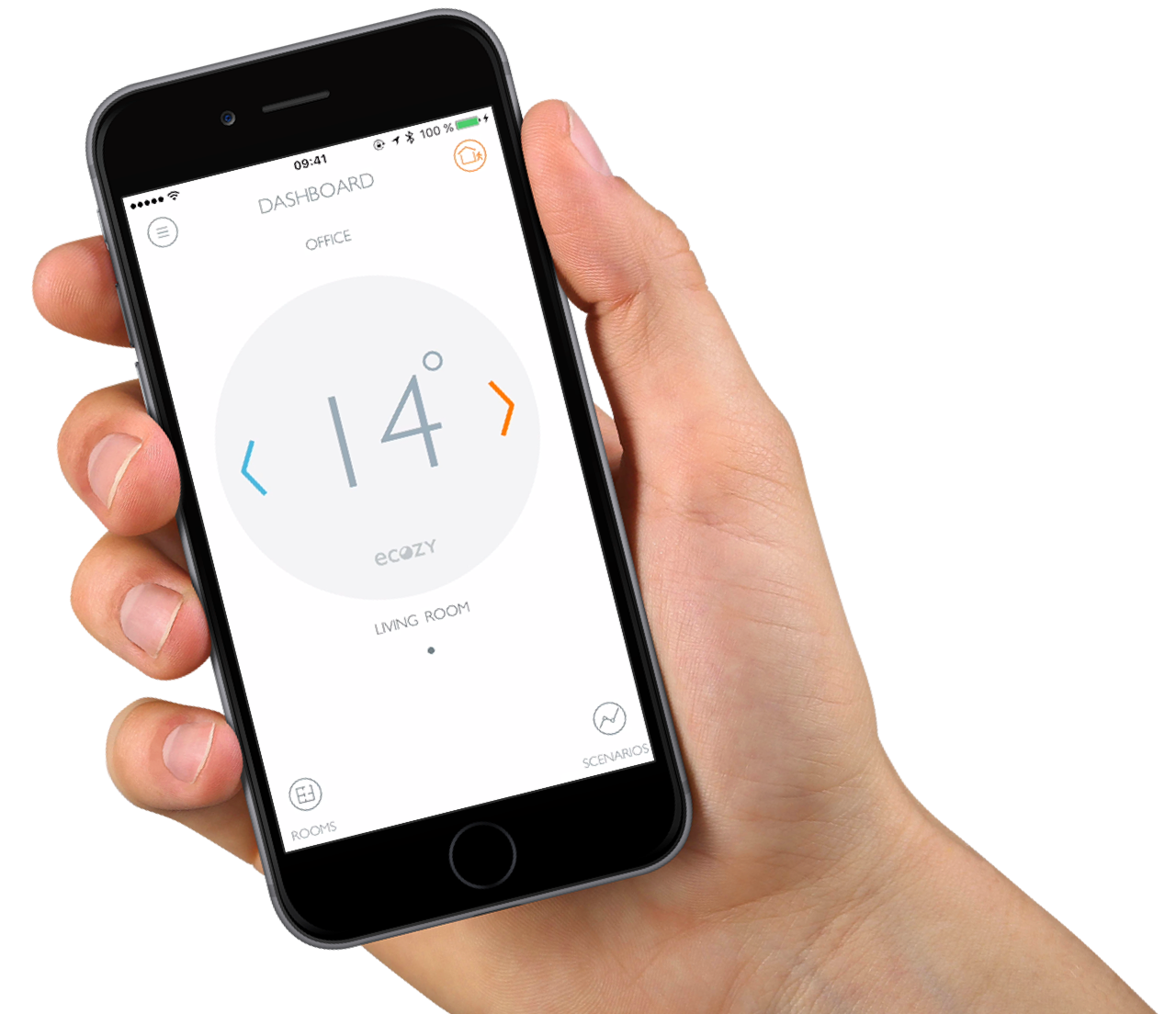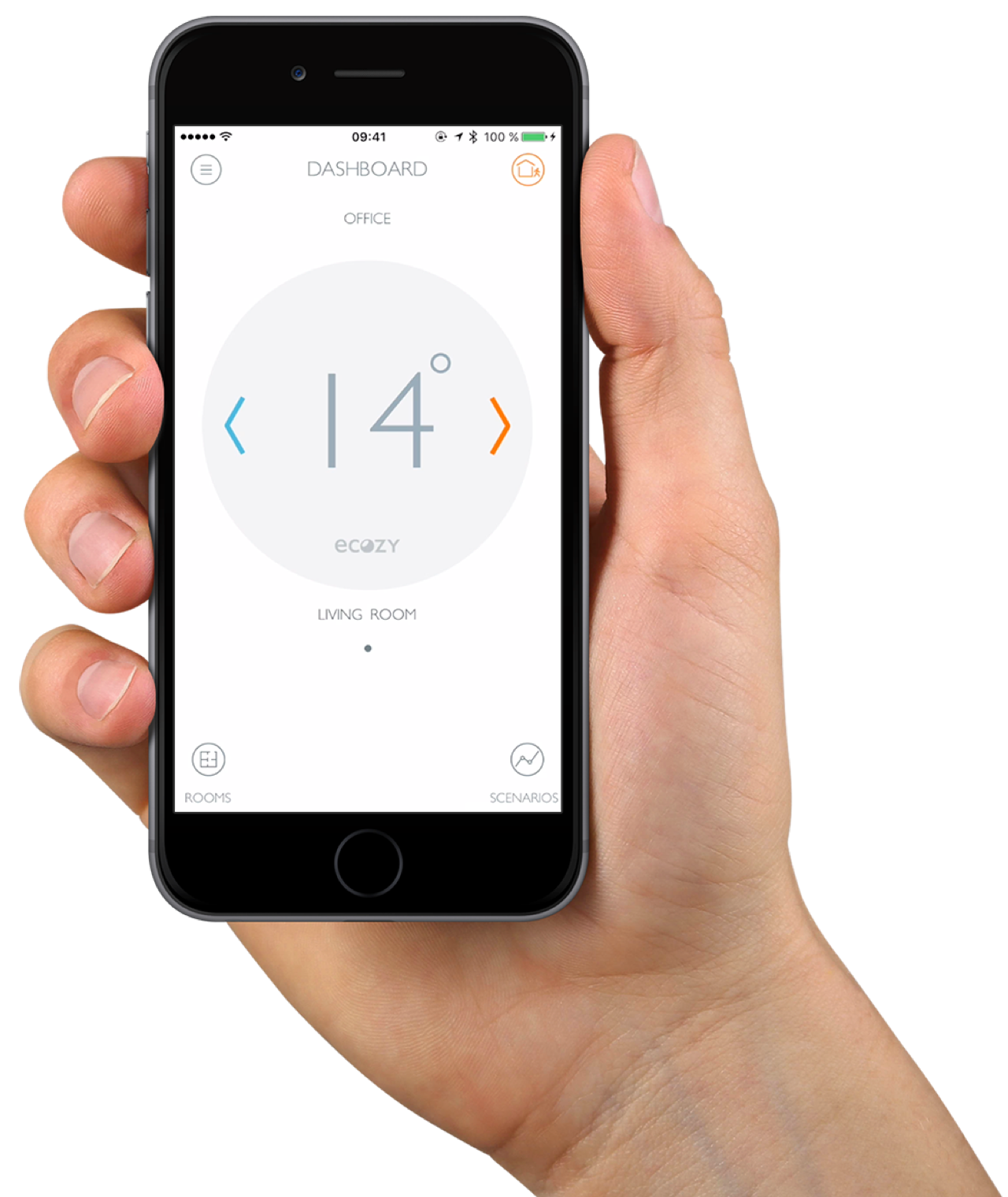 Save money and environment with the intelligent heating control of eCozy, all in the palm of your hand!
Your personal heating manager
The eCozy app helps you keep your heaters under control. Learn what features and capabilities the app offers.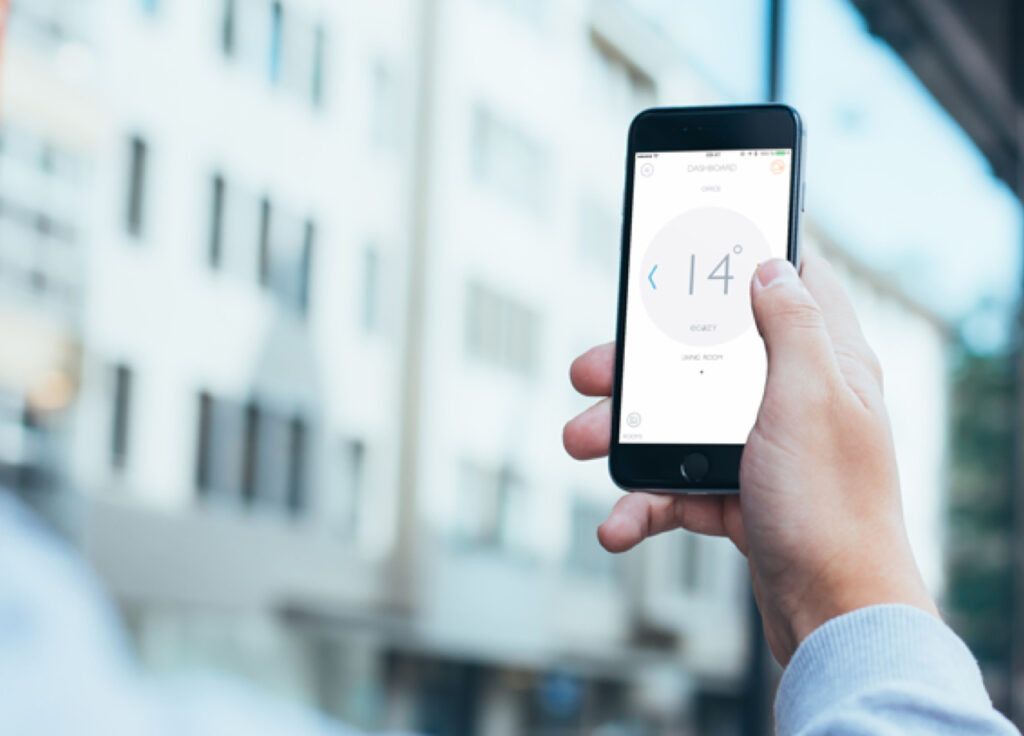 Direct temperature control
Individually for each thermostat
Heating control in the eCozy app is super easy. You just open the app, view the temperature and can change it by clicking on the left and right arrows – individually, for every eCozy thermostat!
Temperature control over heating plans
Automate your heating control
You want to have absolutely no concerns about the temperature control? Then create heating plans according to your own wishes and simply let eCozy do the rest.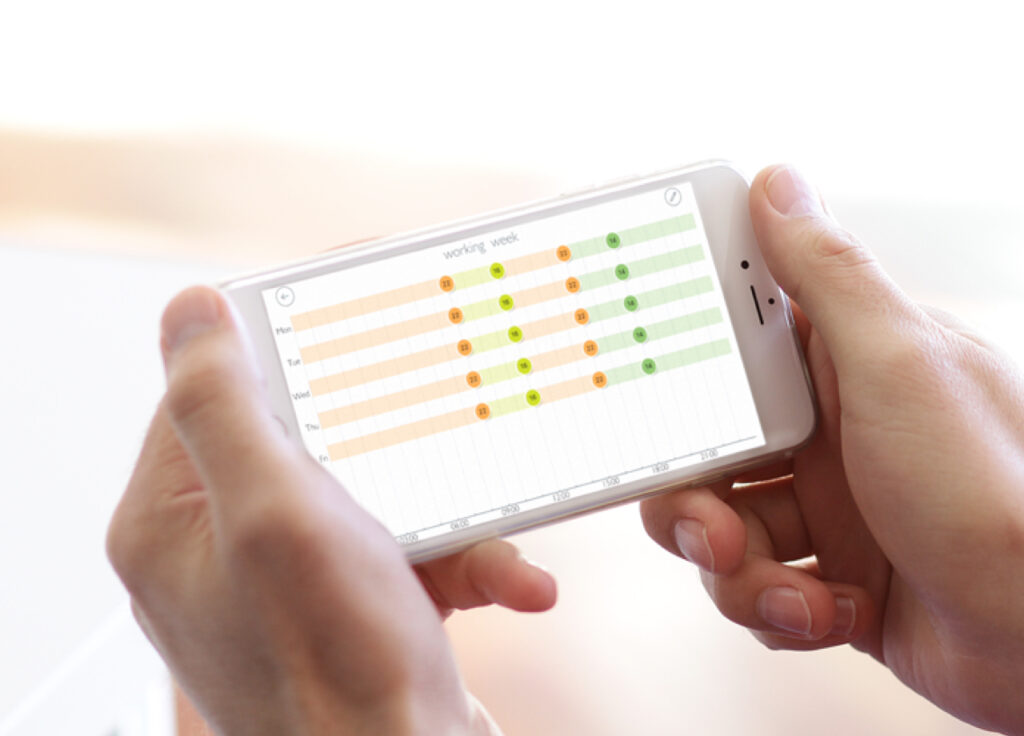 Fire warning
Be notified by eCozy if it detects a temperature change that's abnormal, such as a sudden spike in heat. GoAway mode
When you're away - set one predefined temperature for all your rooms with just one click! We call it the GoAway mode. eCozy Android App
Download the free eCozy Android App from Play Store and start saving on heating costs today. eCozy iOS App
Download the free eCozy iOS App from Apple Store and start saving on heating costs today.
Easy installation in 90 seconds
Learn how you install eCozy yourself, without any help!